4 REASONS TO TAKE DIGITAL MARKETING SERIOUSLY IN 2022
(Business owners are accustomed to making compromises and overcoming problems regularly, but we can all agree that omicron has created unprecedented hurdles. Businesses across the country and nearly every industry have been impacted by the virus in a variety of ways over the last 7-8 months, ranging from financial losses and supply chain disruptions to the ongoing challenge of conducting operations mostly – and for some businesses entirely – online. It's difficult to run a business in the face of rapid change, but it's not impossible if you tweak your current services and adapt to the situation. Here are some reasons why to grow your business, your company requires digital marketing during omicron.)
Omicron variety of Covid-19 has dashed expectations that the epidemic will be over soon, and businesses are once again considering how to satisfy their tough responsibility of meeting their commercial needs. Business entrepreneurs are facing extraordinary hurdles now more than ever. Omicron and its repercussions will continue to wreak havoc on businesses across the country and alter consumer purchasing habits indefinitely. A digital marketing strategy is critical in these times of uncertainty and rapid change to grow your business. There will be businesses that are ready to rebound in the aftermath of this pandemic, and there will be firms that refuse to embrace the opportunity to change. We feel that now is a critical time to devote your attention and resources to developing a digital marketing plan that will help you grow your business today and in the future.
WHY IS DIGITAL MARKETING NECESSARY TO GROW BUSINESS AMIDST OMICRON?
Whether your company has had a digital marketing plan for years or is unclear how to use online marketing effectively, now is the moment to dial in because there are various reasons why digital marketing will help sustain your business amidst omicron.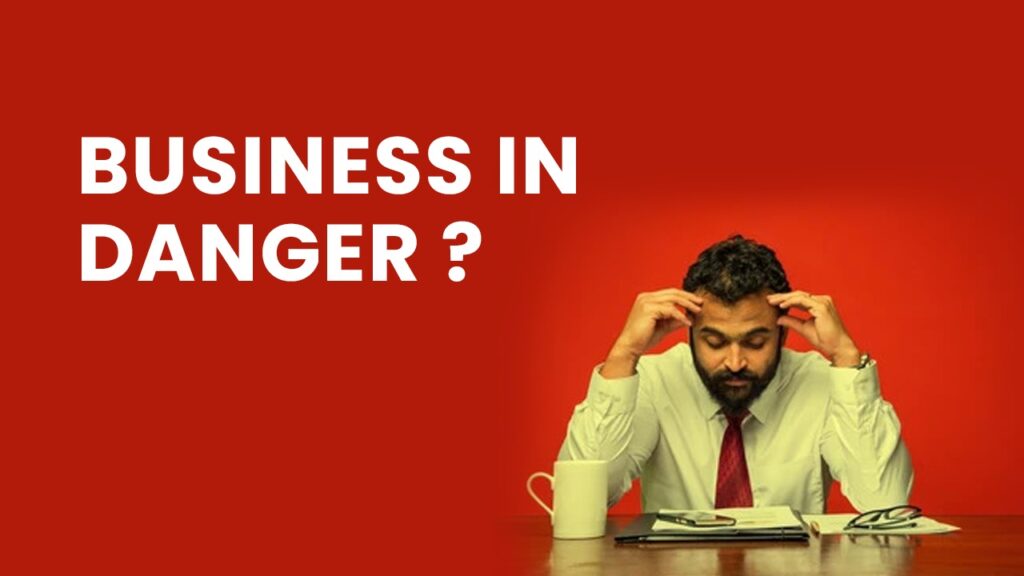 PERSONS ARE SPENDING MORE TIME ONLINE THAN THEY HAVE IN THE PAST
For years, many firms have relied on traditional marketing to spread their thoughts to a large audience. However, because individuals are avoiding personal contact while sheltering in place, traditional marketing methods are reaching a far smaller audience than they were before the outbreak. Meanwhile, because they are spending less time outside the house, consumers are spending more time online than ever.
When your target demographic spends a significant amount of time online every day, investing in digital marketing — whether it's online ads, social media, blogging, or all of the above – is a no-brainer and a must to grow your business during omicron crisis
EVENTS AND NETWORKING HAVE TRANSFERRED TO THE INTERNET
Though it's frustrating not to be able to interact in person right now, social separation doesn't have to be a bad thing when it comes to events. Many businesses are using various sorts of digital marketing to promote their events and find new network methods and bring people together online. Have you noticed an increase in Facebook Lives, Zoom classes, and other online events in posts, ads, and emails?
Business firms will need to devote more funds and resources to digital marketing techniques until it is safe to restart in-person gatherings – and even after that, because we may be forever adjusting to a new way of life — Digital marketing, when done effectively, can help to grow your business
SOCIAL MEDIA IS USED BY PEOPLE FOR BOTH BUSINESS AND PLEASURE
More than half of the world's population currently uses social media, and the number continues to rise! People are now using a broader range of social media sites than they have in the past. It's easy to see why more and more businesses are putting a premium on social media – it's one of the most effective ways to contact your target audience! Sure, most individuals join Facebook, Instagram, YouTube, and other social media platforms to connect with others, but they also use it to read reviews, learn about new things, and observe how different firms engage with their followers. It's more crucial than ever for your business to be active on at least one platform so that you can tackle the impact of omicron on your business
THE DIGITAL INDUSTRY IS SUCCEEDING.
E-commerce has risen at an exponential rate since the internet's inception, placing pressure on traditional brick-and-mortar retailers. The digital economy is the economy as we move forward and deal with the implications of omicron. When it comes to buying, we believe it's safe to state that online stores, websites, and social media pages will continue to be the new way of life.
If you run an e-commerce company, you already know that the quality of your website is critical to your success. Even if you're not selling items, you'll need a fantastic website and a well-thought-out digital marketing strategy to guarantee that you're reaching out to potential customers when they search for brands like yours online.
TYPES OF DIGITAL MARKETING TO HELP SUSTAIN YOUR BUSINESS AMIDST OMICRON
Whether it's for managing customer connections, winning over prospects, or identifying new marketing opportunities, the various types of digital marketing can streamline your marketing campaigns and automate a lot of work. The 8 types of digital marketing are:
Search Engine Optimization (SEO)
Pay-per-Click (PPC)
Content Marketing
Email Marketing
Mobile Marketing
Marketing Analytics
Affiliate Marketing
With the aid of any of the above, you are sure to help sustain your business amidst omicron and see sustainable growth in the same.
GROW YOUR BUSINESS AMIDST OMICRON
As the online world has risen in importance, having a digital marketing strategy to grow your business has become increasingly important. The internet has now become a lifeline for most businesses as a result of the omicron variant. It's never been a better time for your business to invest in digital marketing than today.
At Technogleam, we handle everything: web design, social media, SEO, online marketing, and more!
If you're not sure where to start with digital marketing, our team of specialists is here to assist you! We take a relationship-based approach and assign you to a specialized, industry-specific marketing strategist who will collaborate with you to develop the best marketing strategy for your company.
It's now or never to stay ahead of the pack! Hence, to sustain your business amidst omicron, request a quote today!