SEM v/s SEO– this debate has been looming for a long time. People are yet to decide as to which of these determines the success of a business. People indeed bank on search engines to grow their business. However, they are yet to decide whether they must invest in SEM or SEO and this is exactly where the ensuing debate of SEM v/s SEO comes to the surface. But before proceeding further, we must understand the concepts of SEM and SEO.
SEM V/S SEO BASIC CONCEPTS
SEM and SEO are basic parts of digital marketing that are useful in generating leads and conversion of traffics with the aid of search engines. Optimization of content and uplifting them on social media is one of the primary tasks that ensure the success of your business. Let's know about them in details:
SEM
SEM or search engine marketing is a process that helps to churn out relevant traffic from search engines by buying paid or sponsored ads. SEM is nothing but PPC and Google Ads by far is the most availed option for SEM. SEM aims to increase visibility in search engines and generate traffic. It is important to have a robust SEM strategy to harness the best ROI.
SEO
SEO or search engine optimization is a method that helps to optimize your website in such a manner that it receives organic visitors from search engine result pages. The basic aim of SEO is to attract more consumers and a part of achieving this is by using targeted and relevant keywords.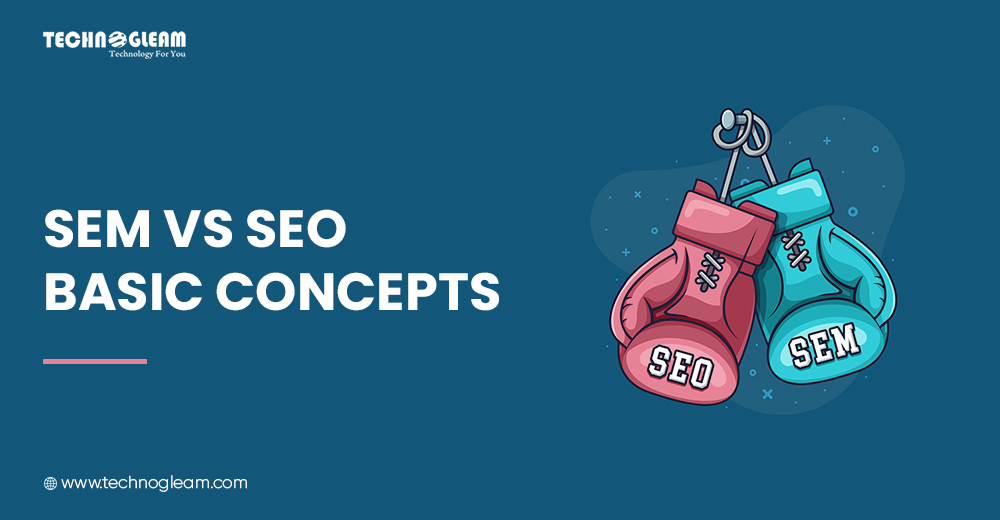 SEM VS SEO- PROS AND CONS OF EACH
The debate of SEM v/s SEO is never-ending. But before deciding as to which one is more beneficial, let's check out the advantages and disadvantages of both.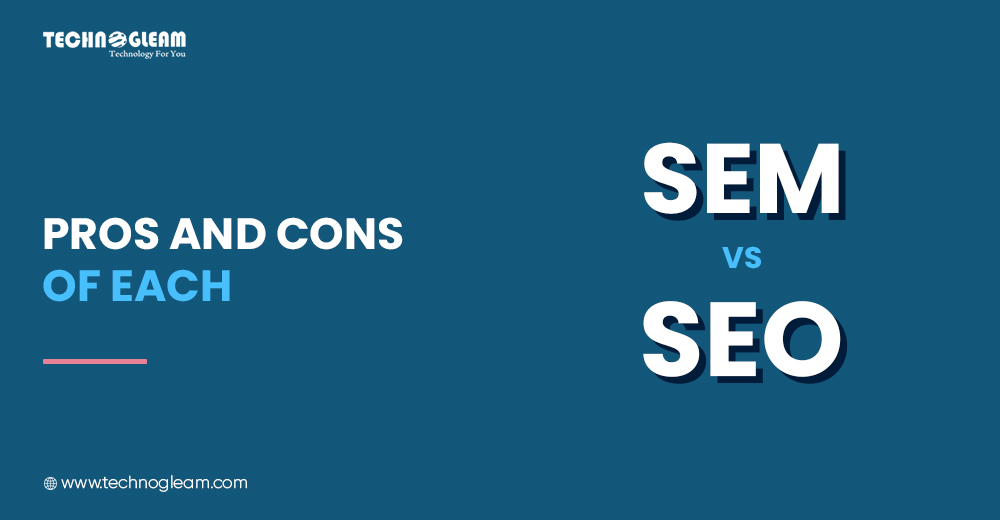 SEARCH ENGINE MARKETING- PROS AND CONS
PROS
EASY SUCCESS OF BUSINESS
BETTER PRODUCT VISIBILITY
MONETARY CONTROL
DISPLAY TARGETED ADS
QUICK AND MEASURABLE RESULTS
STABLE AND PROFESSIONAL
CONS
CAN BE EXPENSIVE
NEEDS REGULAR INVESTMENT
STRATEGIES ARE OPEN TO YOUR COMPETITORS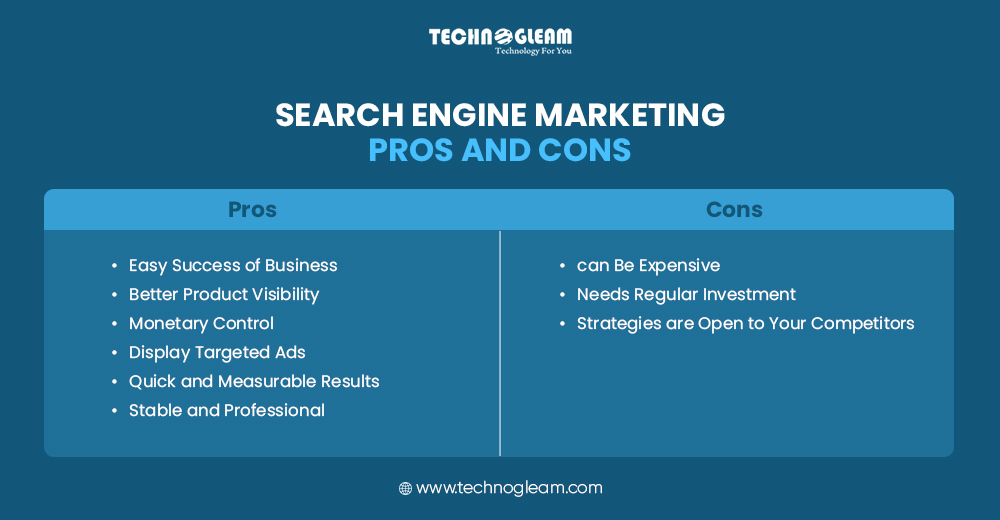 SEARCH ENGINE OPTIMIZATION- PROS AND CONS
PROS
STRONGER BRAND AWARENESS
INCREASED CREDIBILITY AND ROI
ELEVATED TRAFFIC
COST-EFFECTIVE
HIGHER SUSTAINABILITY
BROADER REACH
CONS
TIME-CONSUMING
REQUIRE STRONG CONTENT STRATEGY
REGULAR BACKLINKING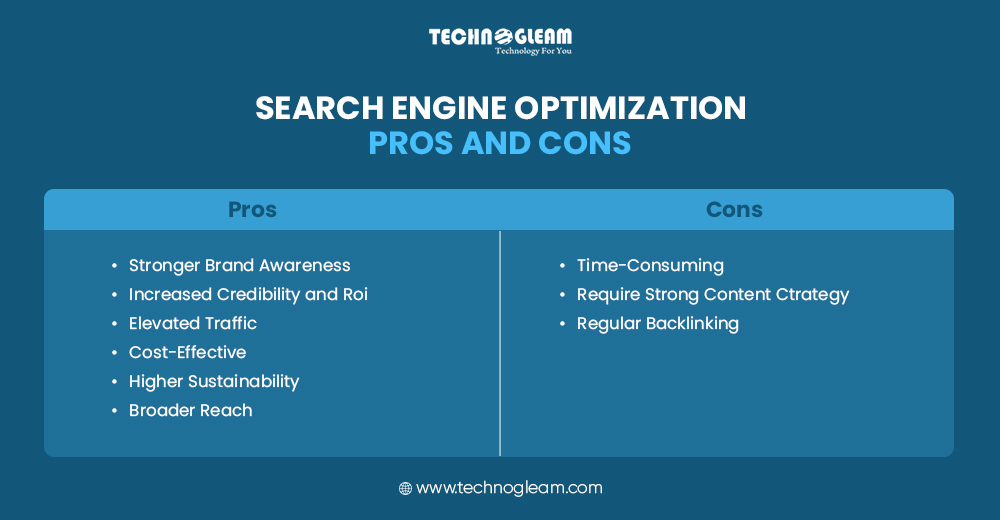 SEM VS SEO- WHICH SHOULD YOU ULTIMATELY CHOOSE?
The whole opinion regarding SEM v/s SEO is dependent on your business needs. Regardless of your audience or the size of your firm, your business strategies and marketing goals determine which you should ultimately choose in the war of SEM v/s SEO. For local businesses, executing a strong SEO strategy may ensure a long terms success. Whereas, if your business has many competitors and you would want to make a mark, then SEM is a desirable option.
The concept of SEM v/s SEO is not as much about competition as it is about balance. If you want your business to stand out in a crowd of mediocrity, then it is best to not pitch SEO and SEM against one another but to use both of these in the right balance. Collect conversion-related data, keywords that worked well in PPC, and use both these to collect more visitors. Use keywords that are worth investing in, test more keywords, and be active in both SEO and SEM instead of giving in to the debacle of SEM v/s SEO. This will lead to higher visibility and better returns.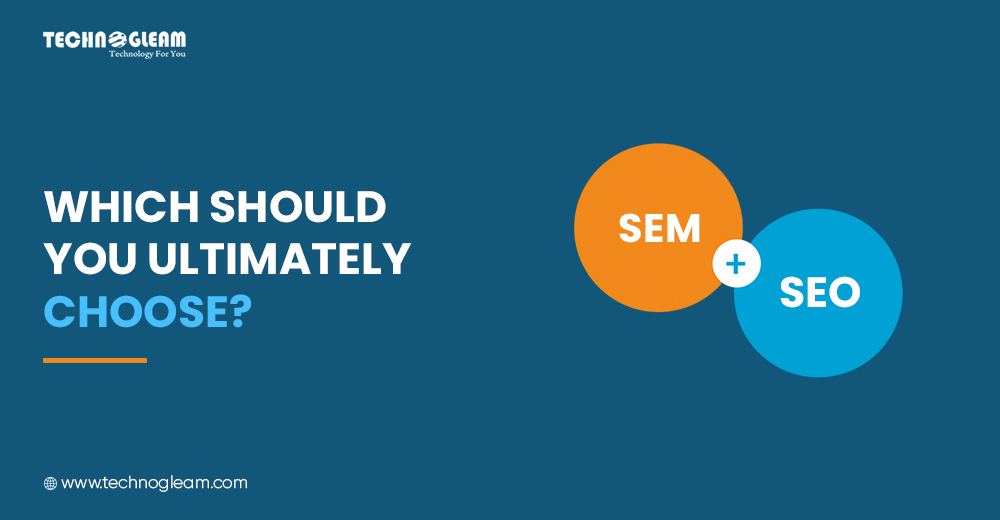 Digital marketing is the order of the day and creating a strong strategy will ultimately drive in the best results. SEM vs SEO can be considered as a legit topic of discussion but if you want your business to succeed then it is pertinent to draw a business plan that involves both SEM and SEO.