SEO Trends to Improve your Rankings in 2021
SEO or rather Search Engine Optimization is the set of best practices that will get you website rank higher o a Search Engine Result Page thereby resulting in more traffic to your company. It involves technical aspect of your website and also the quality of the content produced. SEO requires a lot of time and effort and is no key to overnight success. You will achieve results eventually. In the meantime SEO will consistently and organically grow your business. Google's algorithm keeps on changing for about hundred times in a year and sometimes is not even published explicitly. But marketing experts nail down what work and what doesn't.
Successful SEO directly leads to growth. It can lead to the following:
Increase in Organic Traffic to your website.
More Profit !!
High Ranks on a SERP.
Increase in the conversion rates of customer.
1.Local SEO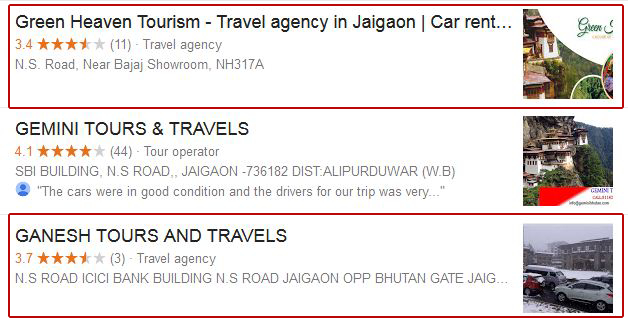 These SEO trends are definitely an old one, but due to a sharp rise in the number of mobile users local SEO is exceptionally prevalent. For businesses it is very much important to be on the first page of SERP, Google's Local Pack or GEO-Targeted Ads for appreciable traffic. If you rely more on local business as compared to online, your competitors have the lion's share of the market.
Things you can do:
Make sure to post your address on your website and also copy the same across all social media accounts.
Update details about where your business operates and services on your website.
When choosing keywords for SEO and PPC target your location.
Do not forget to focus on off-page SEO.
2. Off Page SEO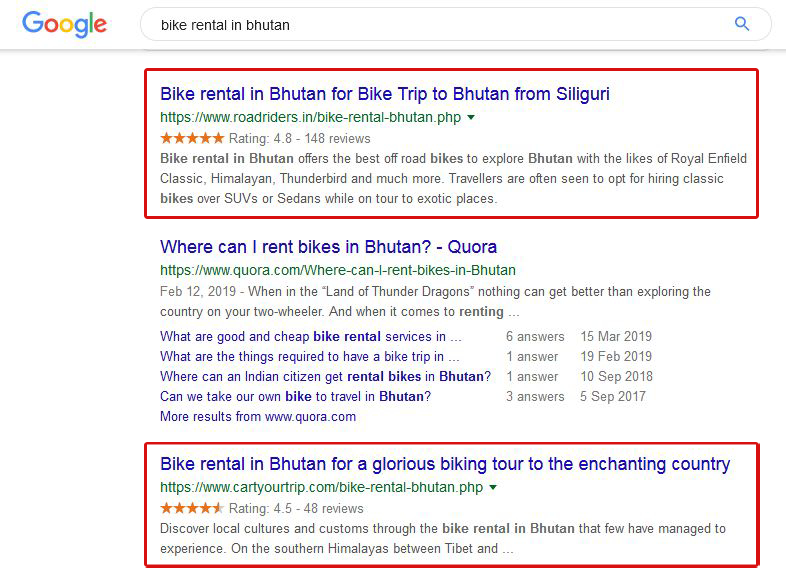 It is something you can do to boost your online rankings away from your site. You must be aware of the fact that one of the most effective drivers of business is Google Reviews. The quality and number of reviews acts as a conversion factor for those browsing the web. If you can encourage your customers to leave reviews it will be a positive feedback loop for your business. Another type of off page SEO is maintenance of social media accounts. Make sure that your account is active with frequent posts, correct business information and engagement.
3. Long Trail Keywords

An average business owner is totally unaware of the importance of keyword research and of how long trail keywords can make or break their strategy. Keywords do play a vital role in maintaining SEO and long trail keywords are your best friend in this aspect.
4. Mobile-First Indexing

Almost half of the internet traffic is from mobile devices. And hence Google has decided to shift their algorithm towards mobile first indexing. Websites that cannot adjust their resolution as per device have low readability, low navigability and slow page loading speeds.
5. Keyword Trees
The trend of spamming keywords in articles is an old story now. With time Google's algorithm is getting smarter. You can now detect related keywords instead of crawling pages for a single keyword. Google is very much efficient at finding truly in depth, rich content. It means that your job is getting easier. Hence now you can concentrate on how to help the user rather than how to game the system.
6. Voice Search

Voice Search has become very popular with so many people using their phones in the car or in the go. It is the indirect result of the mobile first landscape. Voice search simply represents a new way to interface data.
Google Algorithm prefers valuable web pages that line with user's needs. Here is a list of what Google favors:
Quality content
Fast load times
Natural and in depth content
Mobile friendly and responsive web design
They are working hard almost every day to deliver the best content to the user in the most intuitive way.
If you are on top of SEO Trends and also aware of the landscape, you will get an edge in the market. This blog is a compilation of the list of trends that will be crucial in 2019. You have to read further if you want to know how SEO helps in business growth.
Search Engine Optimization is either going to break or make your business, and staying on the top of SEO trends is the first step towards improving your rankings. SEO is like pain point for businesses of all size and we know you're here for help. We would be very happy to discuss how your website can benefit from our SEO services. Contact us to reach that top position on Google Search.