DIGITAL MARKETING FOR RESTAURANTS
Owning a successful restaurant is not a cakewalk anymore. It requires a bit more effort. The answer lies in digital marketing for restaurants. Digital marketing and its significant steps allow you to be at the right place and at the right time. If you properly follow all the necessary steps, then you will succeed in very little time with very little effort. Read the blog below to gain an amazing perspective on digital marketing for restaurants.
Digital marketing for restaurants is an effective leap towards successful business growth. As a restaurant owner, you might always want to rule your town or city and this goal can be achieved effortlessly with an effective digital marketing for restaurants strategy. The restaurant business is one of the most challenging as nearly 50% of initiatives fail within the first 5 years. While you can always seek refuge in traditional forms of marketing such as flyers, outdoor marketing, billboards, radio commercials, digital marketing will save you money, time, and effort. The entire world has now gone digital and an online presence is a must for all businesses. So, we are here to chart
5 AMAZING DIGITAL MARKETING SERVICES FOR RESTAURANTS
The key to a successful business is to know your audience and reach out to them strategically. Here we have listed the top five digital marketing for restaurants strategies.
SOCIAL MEDIA MARKETING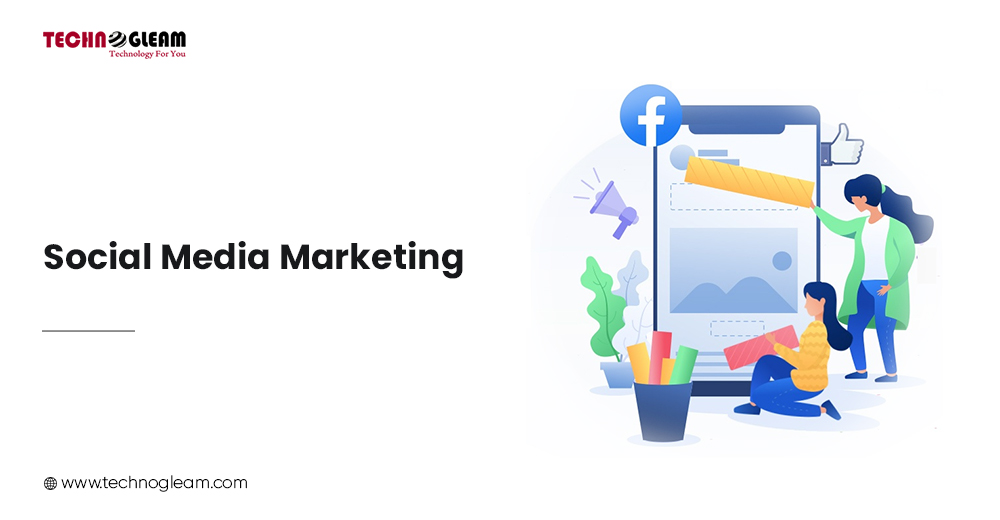 The power of social media cannot be underestimated at any cost and it is known by everyone. It is the age of social media and going this route is profitable. Facebook, Instagram, and Youtube have the potential to turn your business from rags to riches in the course of a fortnight. Here, you can monitor your performance, engage more audience, convert traffics, generate leads, and significantly boost your image. When you use the accurate method to entice audiences, they will be attracted to your page all the more. Moreover, a restaurant having an online presence is always considered beneficial, prestigious, and authoritative. Hence, social media is one of the best ways to promote digital marketing for restaurants. Seeking professional assistance will aggravate your social media presence in no time. So it is advisable to always connect with companies offering social media marketing. Technogleam offers strategic social media marketing services which will uplift your brand image in no time.
LOCAL SEO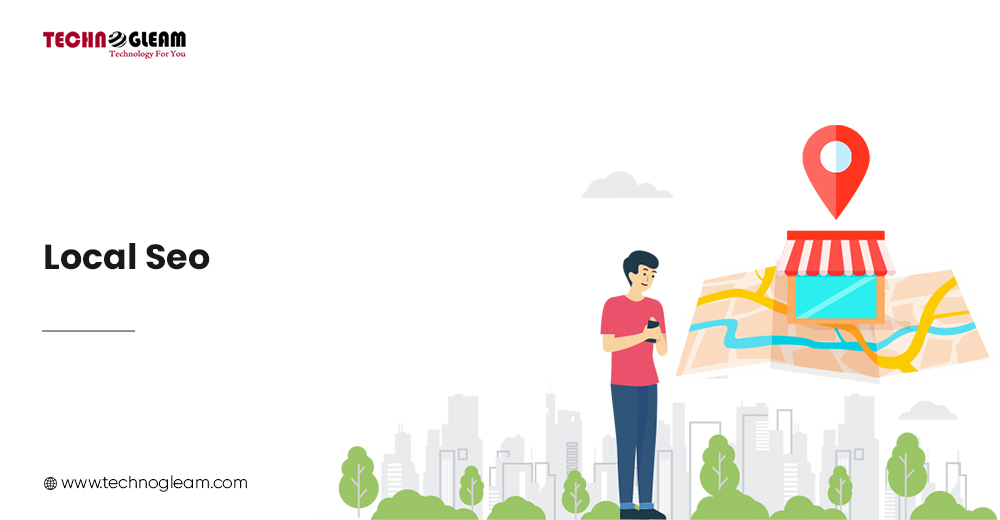 One of the most important digital marketing for restaurants strategies is perfecting your search engine optimization. SEO helps you attain organic traffic that leads to maximum conversions. Whether people are locals or travelers, you must ensure that your website's SEO is a local hotspot. You can begin by creating blogs, ensure that you utilize local keywords in your blogs, use internal and external links, create a google my business account and provide contact information and address. This will most certainly help you gain an edge over your competitors and make your brand stand out. Handling SEO is a tough job and cannot be handled without help. To make the best use of this service, connect with us at Technogleam as we offer amazing SEO services.
CONTENT MARKETING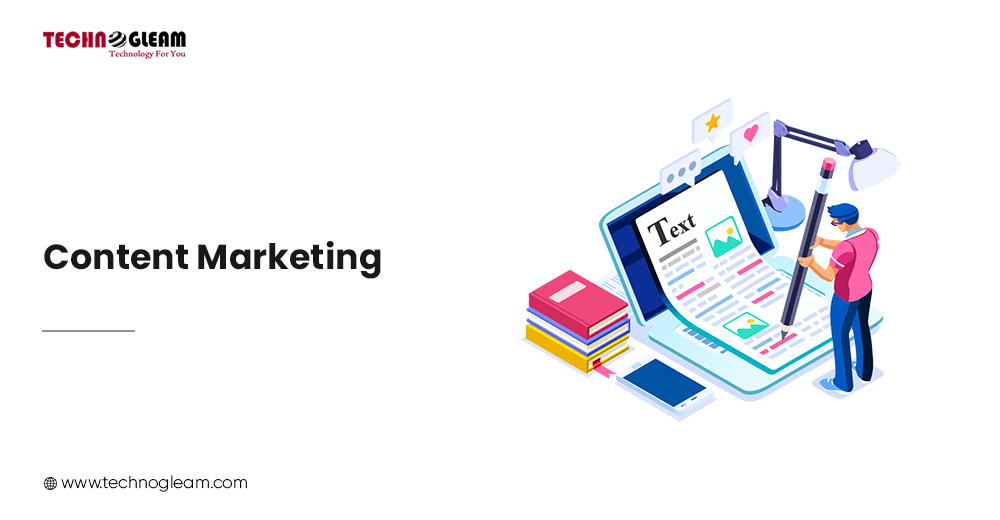 Content is the king! It is the ultimate stepping stone to success and effective digital marketing for restaurants' strategies. Content can make or break your business. A well outlined planned and expansive content will accord benefit while a dry, poor, and ill-written idea can mar your plans. So, you have to be thorough with your research. Master your content strategy and inform your clients about takeaway and order opportunities. With proper content, you will drive more traffic to your website, improve your position and uplift your brand. Do not forget to connect your content ideas with social media marketing. Create a personalized webpage and let your creativity flow. Technogleam houses a robust creative team that will make some innovative content for your restaurants.
WEBSITE DESIGNING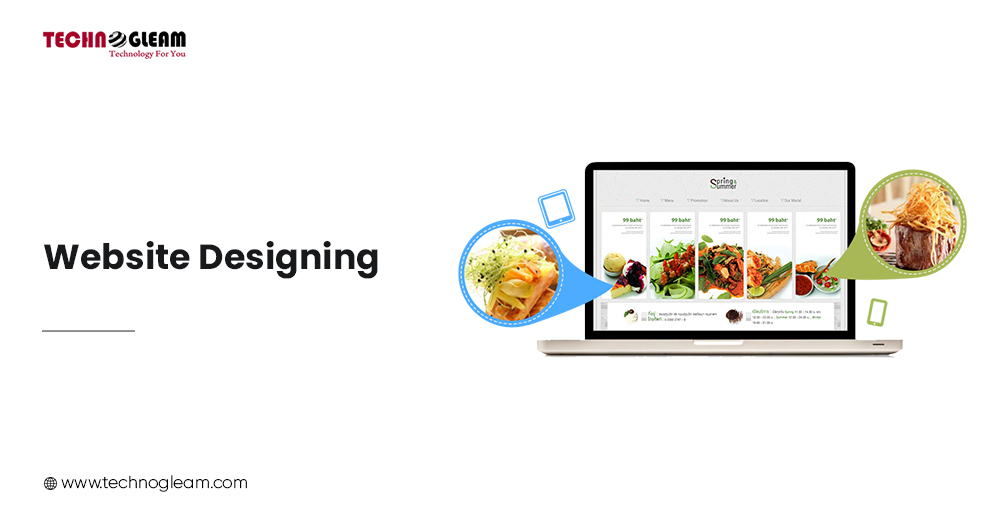 The first step of digital marketing for restaurants is undoubtedly building an attractive website. It is a known fact that a website is the face of a business. So it is necessary to professionally design a website. Even the smallest of bakeries or cafeterias now have an active website comprising their menu and services. A website is an amazing medium to attract potential customers. If you do not have a website, you will lag tremendously and miss out on the chance to transform your restaurant's actual potential. That is why you must have an informative and comprehensive website for your restaurant. Seek help from Technogleam, for amazing web design services.
In a highly competitive industry like restaurant businesses, digital marketing has become pertinent to ensure a successful and long-lasting business. Important digital marketing for restaurants strategies involve a strong website optimized for content and local SEO as well as a strong online presence. Performing all these steps of digital marketing for restaurants will let you dominate the market and make your business successful in the long run. So, join the digital bandwagon today, by connecting with us at Technogleam.