Top 10 Key Features of E-commerce Website in 2021
In recent years, the retail industry has been enormously revolutionized by E-commerce websites. From beauty products to groceries, you'll find everything on an E-commerce website. During the initial period, when E-commerce came to business, it was moderately limited in capabilities. But as of 2020, you can customize it as per your requirements.
The success of E-commerce websites is not determined by the products that it offers, but by the features that the website is integrated with. As a business owner, it is important to cope up with a reliable website designing company to avail of all the advanced features that are imperative.
Here, we'll be updating you with the top 10 key features of an e-commerce website in 2020 that are imperative for every business owner.
The deals in products and essential features of an E-commerce website are equally important to build interest in a visitor.
User Interface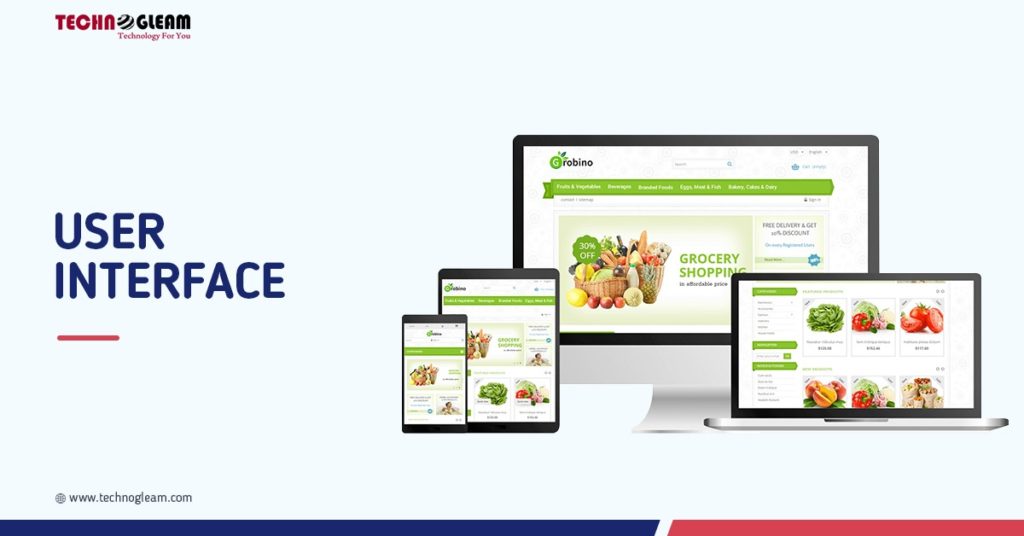 Simplicity is the key feature of an E-commerce website. Visitors love when they get to explore a simple & user-friendly site and this also increases the conversion rate of purchasing a product. The primary objective of any E-commerce website should be to present their buyer with their desired searched product effortlessly.
You can ask the website designing company to keep the UI simple and impressive. The website should not have any unnecessary plugins activated as it might make the site more complicated to use.
Mobile Responsive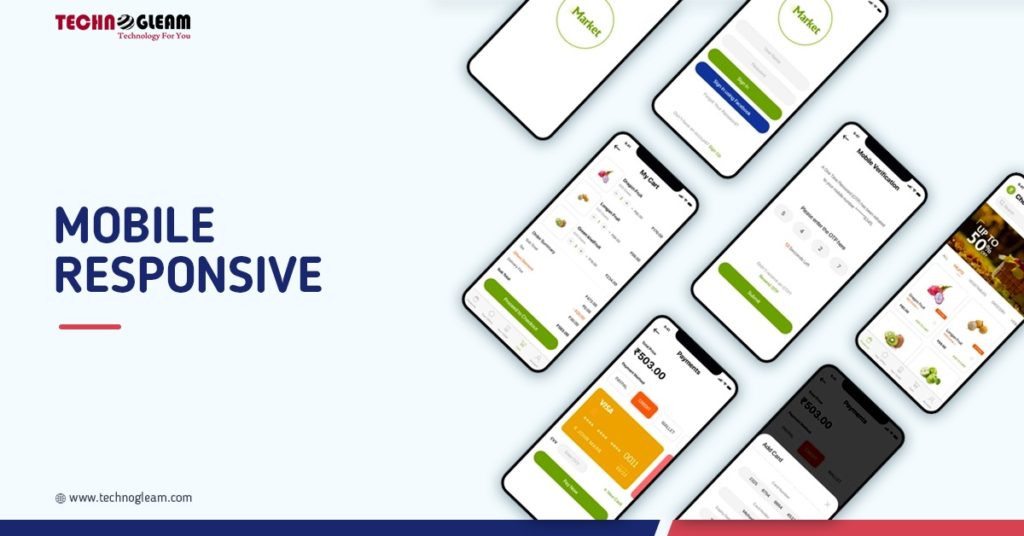 When you're done with UI, the next most important feature is to make your E-commerce website mobile responsive. Individuals tend to search more on their smartphones or other portable devices than on desktop or laptop. A study also confirmed that a majority of search traffic was anticipated from portable devices.
It is important to ensure that the web designer who has designed or is designing your E-commerce site makes it mobile responsive for the convenience of your mobile visitors.
Multiple Alluring Images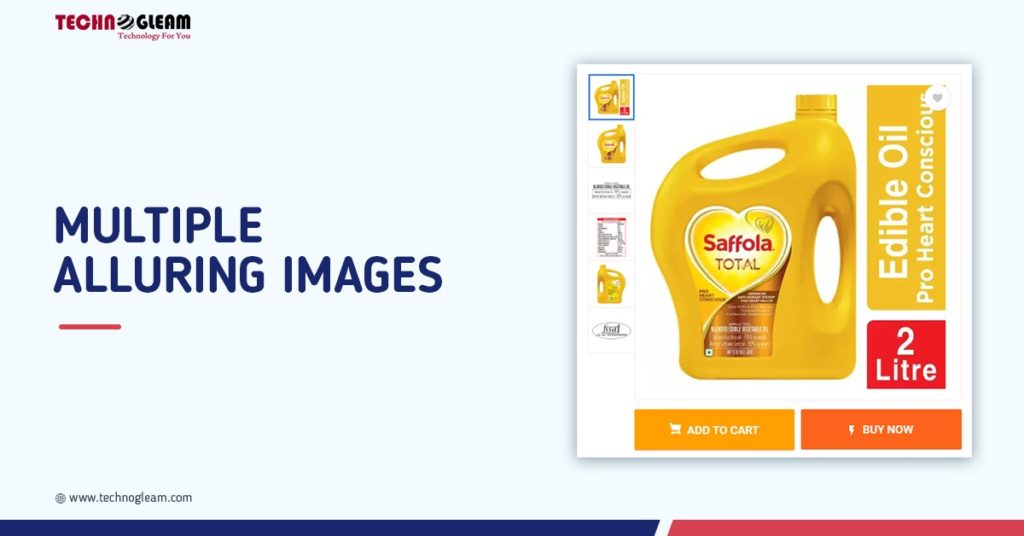 The probability of conversion increases when you present your product or services with multiple alluring images. Previously, only a single image was used to describe a specified product or service, but now visitors are interested more in multiple high-resolution images.
You can upload images as per your choice but it would be better if you can ask the web development company to do this for you. Without interesting images, the chances of visitor skipping a product increases.
The privilege of Wish Listing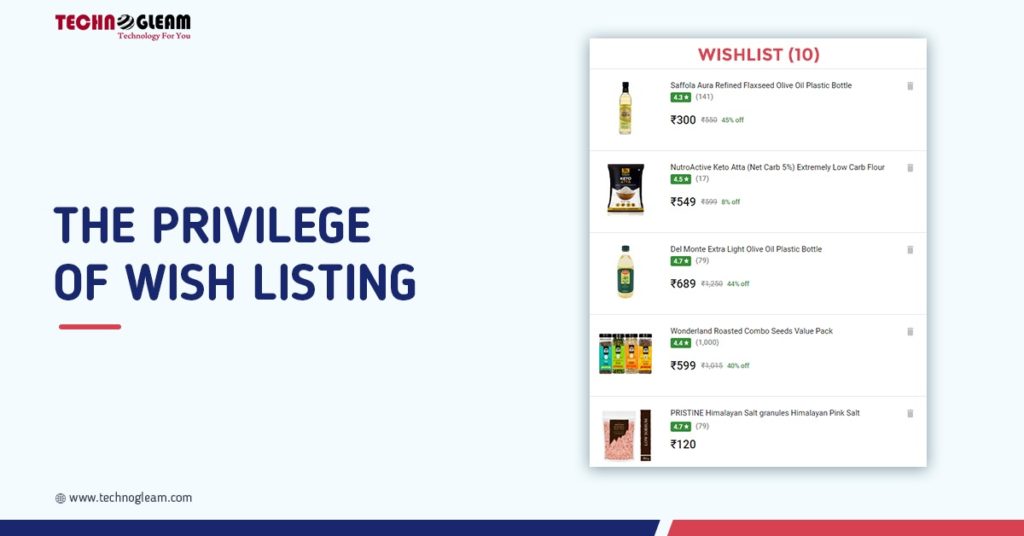 People do not always explore an E-commerce website to buy. Some, prefer to look for new products or something that they are planning to purchase soon. You can increase the probability of selling an item by allowing the visitor to add their desired product in the wish list.
Later, buyers can pay & checkout with their wish-listed product whenever they wish to. This is an essential feature for an E-commerce website, without a wish list, no business site can ever accomplish their targets.
Digital Marketing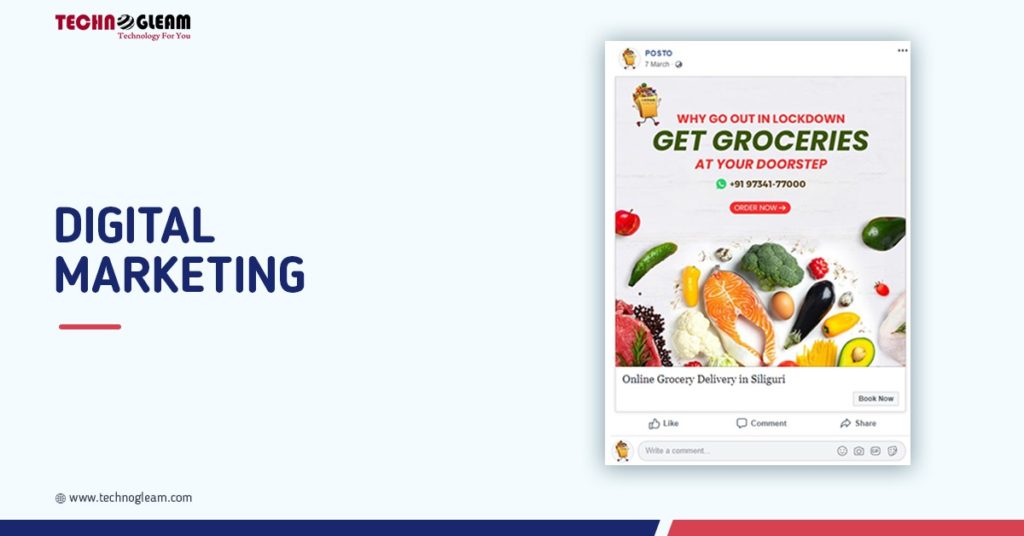 To attract customers who are searching for related products online, digital marketing works like a magnet. Even if you are operating from a remote location, still you can find an interested buyer overseas with the help of digital marketing services.
To do this, you need to have an appropriate strategy and precise market analysis knowledge. If you're confused about the methodology, then you can consult with a digital marketing agency to do this on your behalf.
Similar Products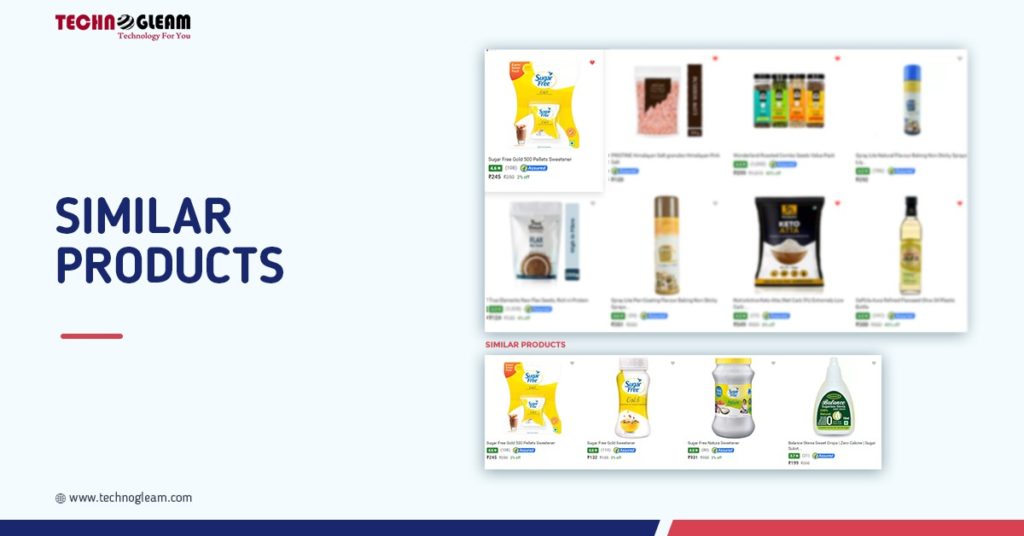 Every product has its alternative competitor. Some will be interested in brand "X' while some will be in brand "Y". This is human psychology & we can do nothing about it. But, the web designers can!
You can simply ask your website designing company to develop or integrate a plugin that automatically examines the similar products available that the site visitor searched. After this, the related products can be displayed with the desired one, offering ample of options for your visitor.
Online Transaction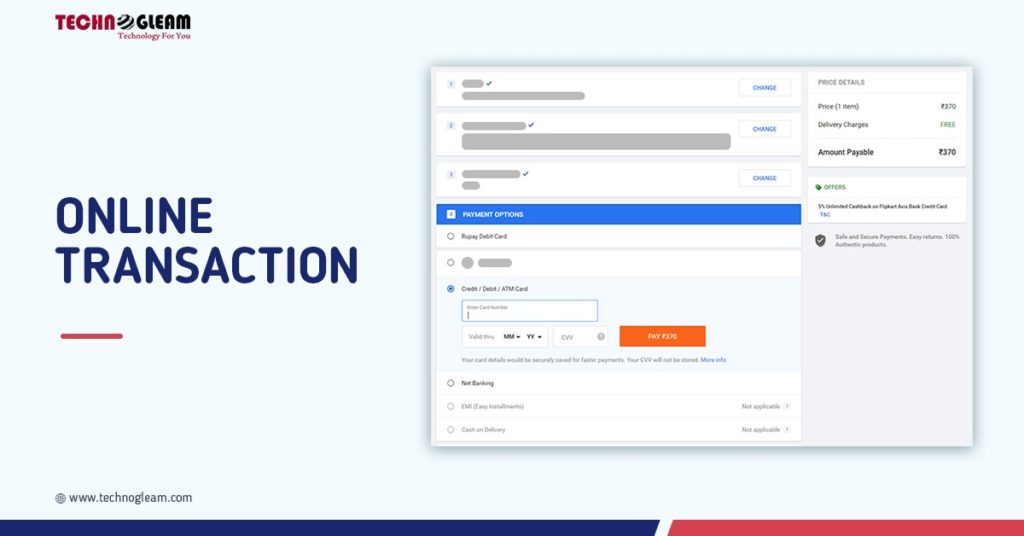 In recent years, the circulation of cash transactions for shopping has seen a significant decline. This is because of the digitalization and people worldwide are happy with it. Payments can be directly received by debit/credit cards, Google pay, PayTM, etc.
If your E-commerce website is not integrated with the online transaction feature, then you may lose at a potential customer who was about to checkout with his/her product by paying online.
Security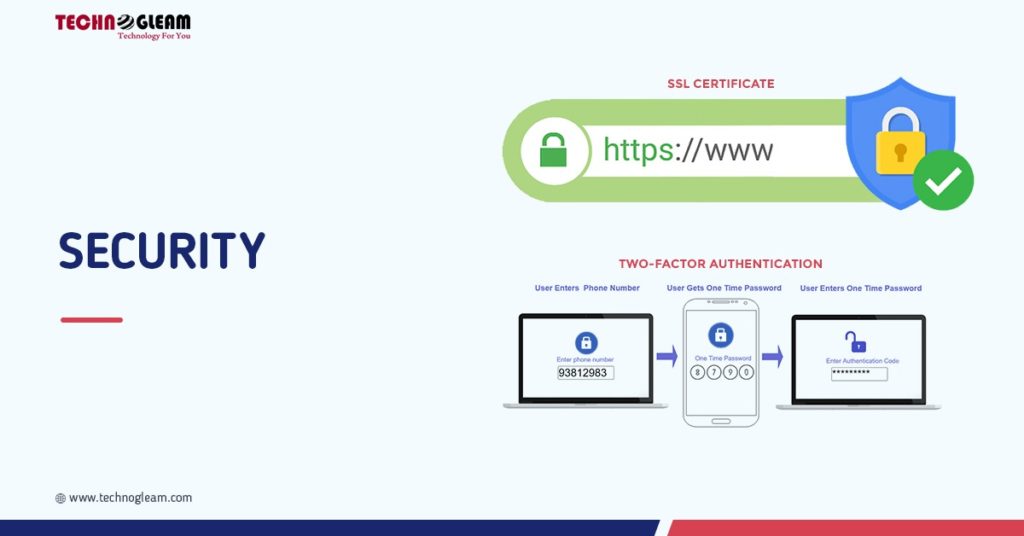 Will you buy a product from an unsecured website? "NO". They how can you expect the visitors to buy products from your site that is not secured. Allowing your site visitors to explore & buy products from a secure site builds trust in them.
Security features like SSL certificate, Two-factor authentication, firewall and Privacy policy link in footer ensure that everything is safe & trustworthy on the website.
Order Tracking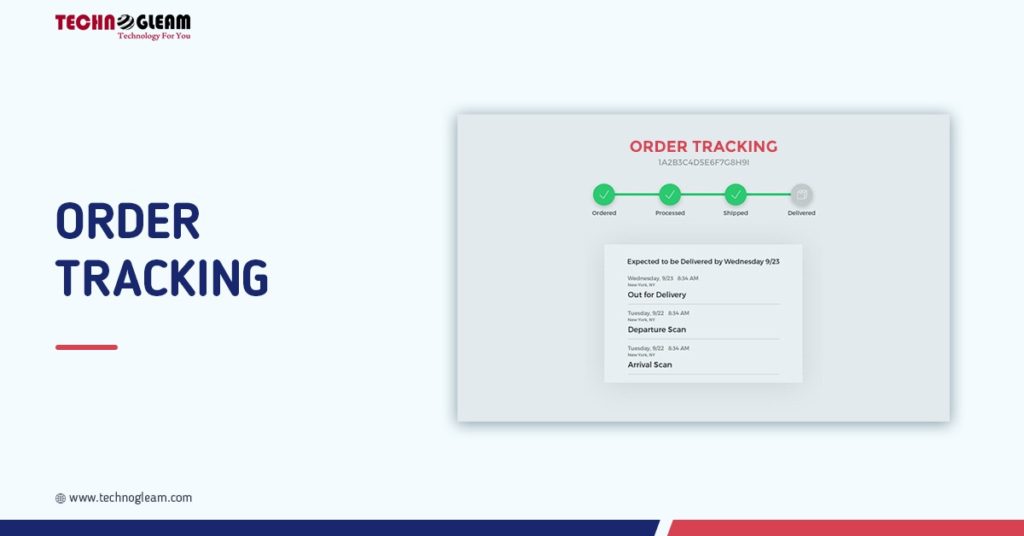 This is a new feature that enables customers to track their orders. This feature allows a customer to get notified about the exact order status or shipment location. All major E-commerce website uses this feature to keep their customers updated.
When a customer opens the website to track his/her order, they will also be presented with other products that they've viewed before. This also develops an interest in the customer to purchase another product and eventually ends up buying.
Return Policy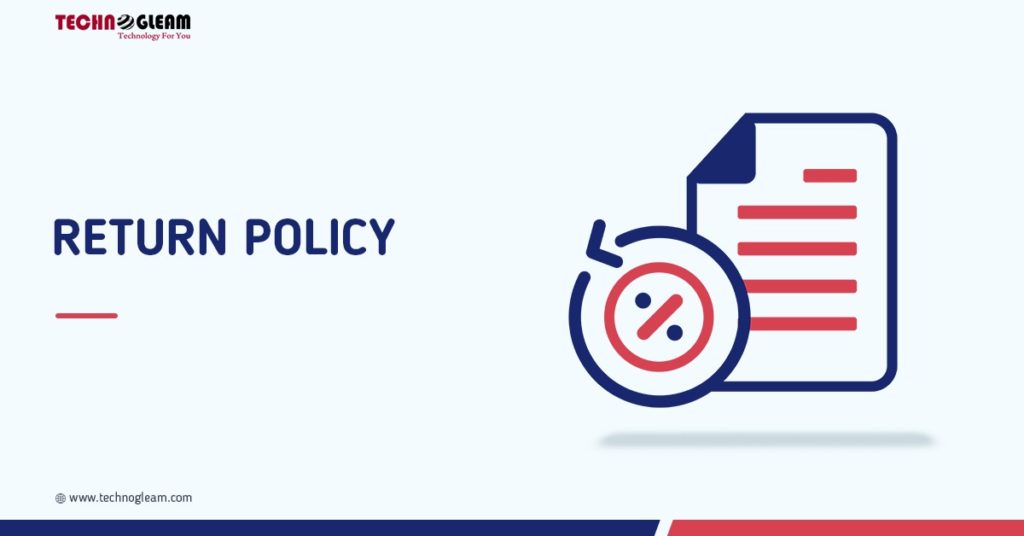 An E-commerce website without return policies in a body without a backbone. The return policy should be clear and specific to avoid any unnecessary hassle in the future. The return policy is also regarded as a trust-building feature as it makes your business approach more professional.
With this policy, customers know that if something is wrong with the received package or if the product is not up to their expectations, they can easily return it. With proper documentation & process, the package will be taken back by the seller and the paid amount will be returned.
Build Excellent Shopping Experience
For an E-commerce website, the business category or products does not matter. From expensive fabrics to grocery items, you can sell anything on the website. It is exactly the same as your retail shop just the difference is that it is online & everywhere 24/7. It is important to offer your customers or site visitor an excellent shopping experience that they would appreciate. To do this, make sure to integrate your E-commerce website with these 10 essential and provide your customers with the best shopping experience.