Africa through our eyes – Technogleam's achievement in taking Digitization ahead in TTF Kolkata
And we did it once again! We did achieve another milestone. Our active participation in TTF Summer Kolkata, India's biggest travel trade show network turned out to be fruitful. HomeAway Tours & Treks, a travel company based in Kolkata was nominated as one of the best-designed stalls among all renowned travel companies, and Technogleam made it possible. We as a team take pride in making it happen and also we are honored to be a part of this success.
A Quick Glimpse of the Stall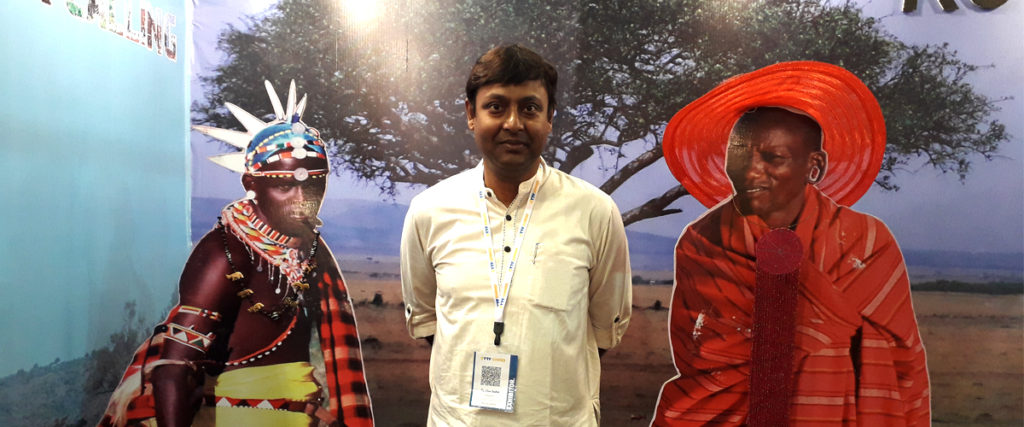 Let's give you a quick glimpse of the stall. Kenya or rather Africa was the main highlight of the stall. As we all know, Africa is where wildlife gets at its best and our sole concept was to make one feel the aura of wilderness, back in Kolkata. The stall could be described as Africa in a nutshell. Also, neither did the stall have any brochures nor any pamphlets. You must be wondering a fair without brochures? Impossible! But Technogleam made it possible. We tried to reach people through digitization. And in a digital era like today's, why not?
Engaging the Audience via Software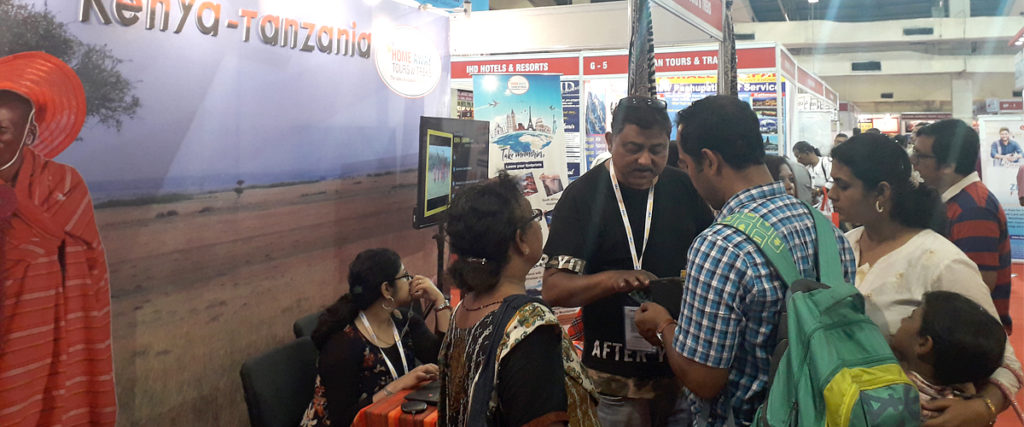 A software was designed by us to engage the audience and encourage them to visit Kenya. The software required the visitors to enter a few details such as name, email address and other contact details. We on the other hand immediately forwarded them with necessary details regarding their queries via SMS. It was a hassle-free as well as an easy procedure and the visitors seemed to enjoy it. Further, a photo booth was organized keeping in mind Africa's rich culture and heritage. That's just not the end! We did mail them the pictures as a return gift.
Making Way for the Digital-Tomorrow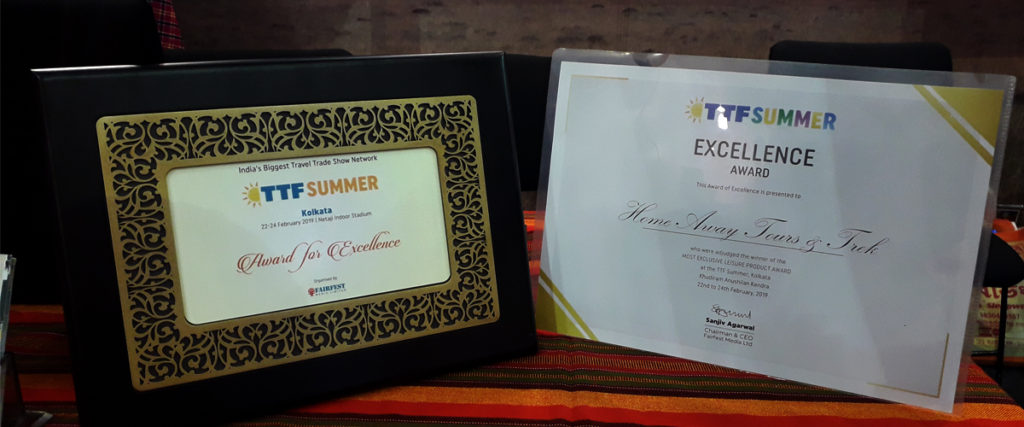 "It is one of the best stalls I have ever seen in the city and it provides you with the ethnic feel of Kenya"-as said by one of the visitors, made our day! Nothing compares to the appreciation we receive from visitors like these. This achievement is priceless and cannot be explained in words. Our motto is to get more satisfied clients rather than more clients, and we promise to stand by it forever. The future is digital and we are going to make it happen.