The Deadliest Outbreak of the Century: COVID -19
The entire world is tensed with the outbreak of this new virus – The Coronavirus disease (COVID -19). As of 17 March 2020, around 173,344 (WHO) people are infected all over the world. India has also seen cases on corona affected people recently.
Total 126 (worldometers.info) individuals are confirmed to be infected with coronavirus in India as on 17 March 2020 out of which 17 people are foreigners. Maharashtra, Kerala & Uttar Pradesh are the states to have the highest number of infected individuals.
So, what actually is this Coronavirus or Covid-19?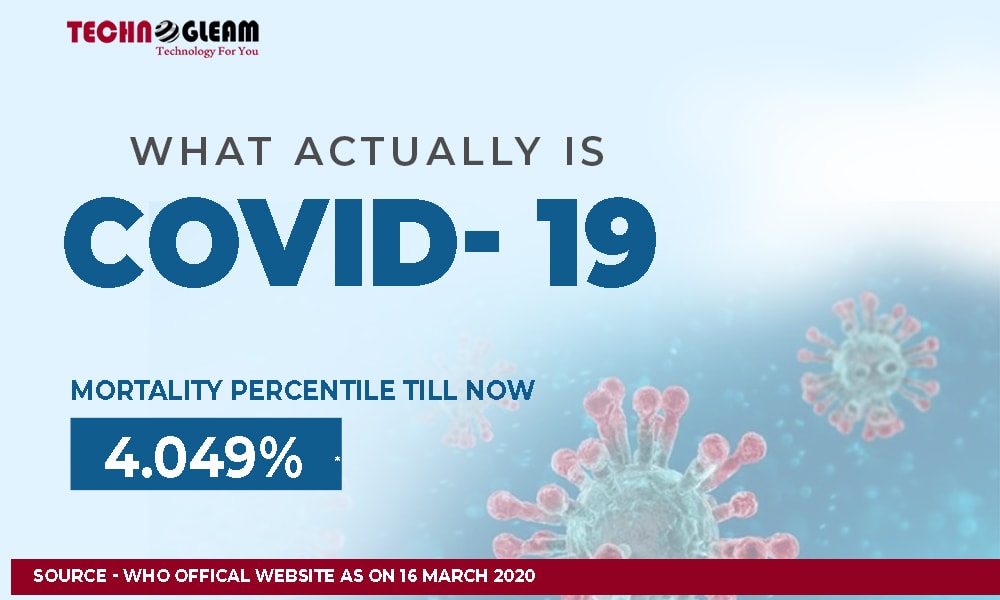 Coronavirus is a gigantic family of viruses that are attacking the human body & causing extreme illness to individuals. Within some patients, common symptoms like cold and cough have been noticed & those severely infected tend to have Middle East Respiratory Syndrome (MERS) and Severe Acute Respiratory Syndrome (SARS).
The virus was discovered in 2019 & eventually the escalation is happening worldwide in 2020. In the process of finding the cure, scientists discovered that SARS has been transmitted from cats to humans & MERS from camels to humans.
How Coronavirus reacts after invading our body?
Once it's inside us, it starts infecting the cells that line the mouth, airways, and lungs and transforms them into a massive factory of the coronavirus. This acts exactly like a chain of viruses that builds its factories everywhere it travels inside our body.
Individuals infected may have no symptoms at the initial stage. But on an average within 5 days, you'll start observing the first signs like – cough, cold, fever and even breathing problems. The virus ultimately destroys the immune system & executes the lungs.
Where did the Virus originate from?
It is presumed that the origin of coronavirus is a "wet market" in Wuhan, CHINA which sold both dead and live animals like fish, birds and other domestic & wild animals.
These markets face an elevated danger of viruses moving from livestock to humans as it is impossible to establish sanitation practices because live animals are housed and butchered on-site.
It has not yet been confirmed from which specie the virus has spread, although it is suspected that the initial host is bats.
Bats were not traded on the Wuhan market. They might have traded in live chickens or other livestock and infected them.
Countries infected by the Virus
Around 152 countries (WHO) have been hit with the coronavirus and the numbers of infected individuals are increasing daily. China, Italy, Iran, Korea, Spain, France & Germany has the highest number of infected individuals.
Impact on Businesses Worldwide
All big, medium & small businesses have been affected by the outbreak of the Coronavirus. The travel & hospitality industry like – travel agencies, hotels, airlines, bike rental services, car rental services, etc., has seen a significant downturn in business worldwide.
Individuals are anxious about traveling, while the government is also restricting access to and from the country. All hotel reservations, flight bookings, holiday packages & other pre-booked hospitality services have been canceled.
World Health Organization's (WHO) update on Coronavirus
In the past week, the rapid growth of COVID – 19 has been noticed worldwide. Rapid acceleration has been noticed in social distancing initiatives, such as the closing of the educational institutions, cancellation of sporting events worldwide and avoiding social gatherings.
It is advised to take a comprehensive approach towards COVID – 19 by every individual of the globe. This is a serious disease & people above 60 are at a higher risk.
Preventive Measures to stay untouched from COVID – 19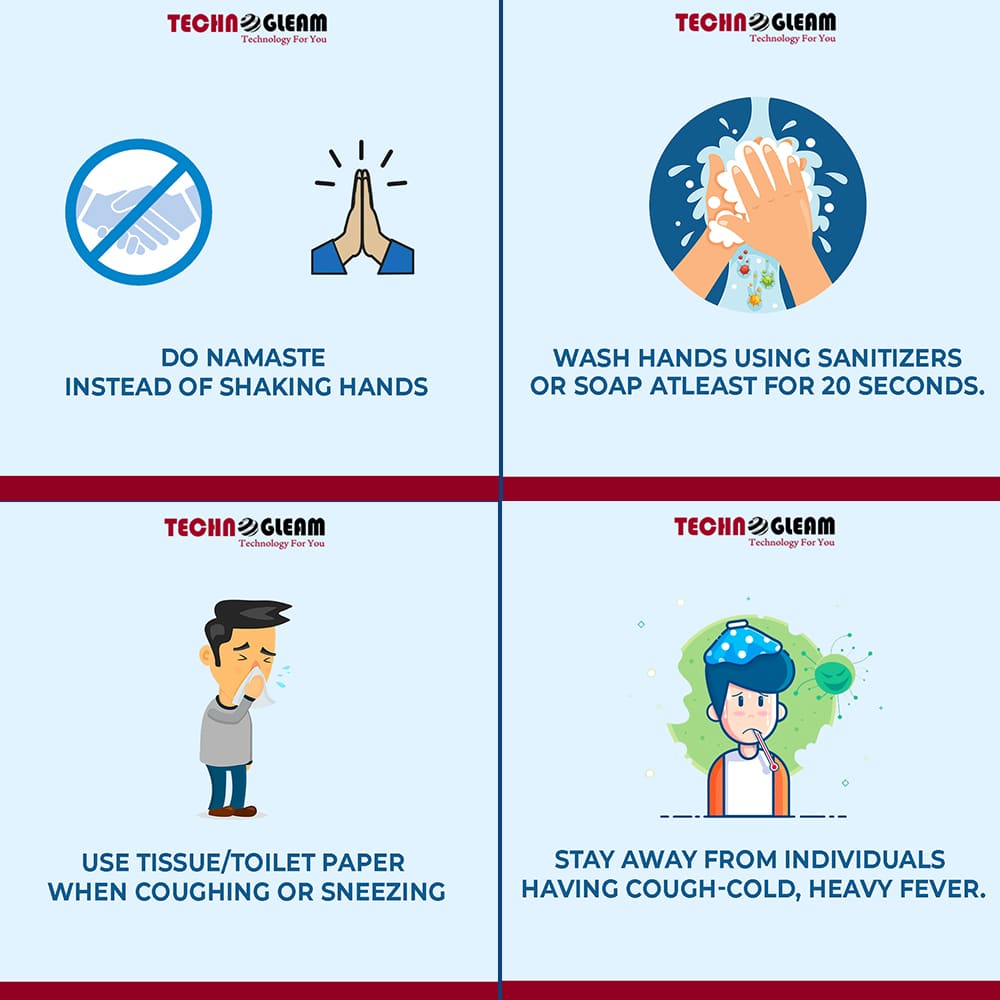 Use NAMASTE while greeting with others instead of shaking hands. Try to avoid physical contact with any individual.
Keep yourself hygienic and wash hands using sanitizers or soap for at least 20 seconds.
Stay away from individuals having cough-cold and/or heavy fever.
Use tissue/toilet paper when coughing or sneezing.
Avoid long-distance flights and other cross-country plans until any further notice by WHO.
Stay Positive & Avoid Rumors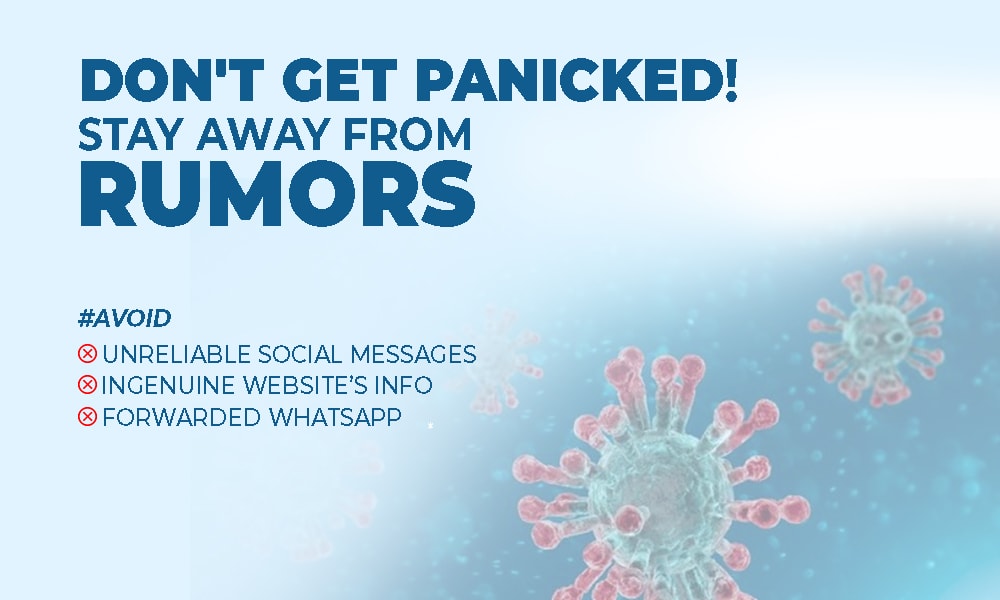 Scientists are trying to figure out the cure for COVID-19 & the doctors worldwide are serving 24/7 towards infected patients.
As statistics updates by WHO, around 173,344 individuals have been affected by the virus and out of them, 7,019 have been reported as dead. As of 17 March 2020, More than 79,000 (worldometers.info) of infected person has been treated successfully.
The death percentile is noted to be 4.049% approx which is much lower than the percentile of recovered patients that is 46% approx. So, don't panic & avoid rumors from unreliable sources.