Why Avoiding Google My Business Can Cause You Damage?
Are you familiar with GMB? We guess NO but have you heard about Google My business? Maybe YES.
Well, GMB is the short form of Google My Business.
Now, what exactly is GMB?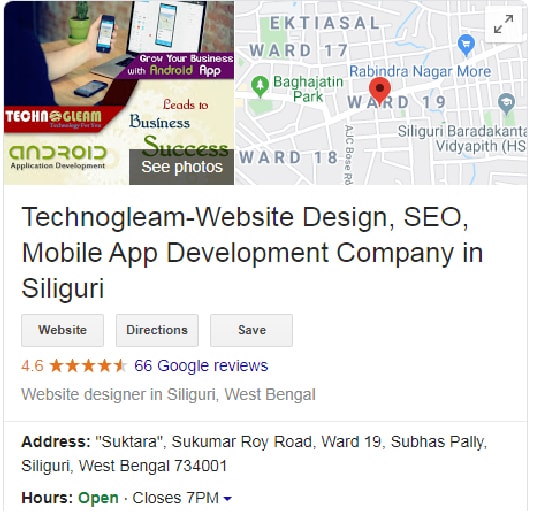 So, GMB or Google My Business is used for listing your business in Google. Let me elaborate this to you with an example; Let us assume that you have a bike garage in an XYZ area where there is no competition or maybe a little. Now, a normal person was going to his office as usual and suddenly his bike or scooter gets punctured nearby your garage. To look for a garage to repair the puncture he will start searching on Google Maps or directly in Google and may find your business in Google listing and contact you to repair.
Well, Congratulations!! You got a new customer.
Isn't it beneficial for your business?
Now you might be thinking, Ok GMB is fine but do I really need it? Or will it make my business grow?
There is a famous phrase for all the businessmen out there – "Something is better than nothing".
GMB is exactly like something!
Something that brings you customers, something that gives you an online identity and something that makes you stand above the crowd.
Now, deep down you might be wondering that what exactly happens to your business once it is listed on Google.
Don't worry, we will tell you how your business will take growth after GMB.
Be visible to more and more people
Once you are on Google, people will come across your business if they are searching online for a relevant product or service that you offer.
Tell the customers about your business hours
If a potential customer visits your store and finds your shop closed, then there is a higher chance for them to get converted to another store. So tell the customers about your business hours and make them visit you at the right time.
Show more about your business
People like what they see. So, to make them confident in purchasing a product or service from your store, you can share the pictures of your store and other necessary things that will make the customer more interested in your business.
Make customers call you
Once a customer is convinced with the product or service that he or she is going to buy, and then there is a chance of more than 85% that the customer will call once to make an enquiry and if they don't find any contact details of yours, they might get converted to someone else.
So make them call you and enquire about your products by sharing your whatsapp number, call number or even mail id for their convenience.
More reviews mean more business
People tend to leave reviews after taking a service or purchasing a product. These reviews are indirectly making your business to be more trusted and worthy. As other people read the reviews of your business, the chance of making them a potential customer goes one step further.
GMB is also considered to be a tool of Digital Marketing and this surely is a powerful tool. You can compare GMB with a magnet as it attracts more and more customers. Any type of Business can use GMB irrespective of their type of service or products. But to make it work like a magnet, one must consult with an expert Digital Marketing Company as they are the professionals who play with such kind of tools and know everything about the functions.