Ecommerce Stores to Operate Properly in Lockdown
Ecommerce stores are the next new thing as the outbreak of the COVID-19 has forced businesses worldwide to halt their operations and for those based in the most affected regions, the rules are regulations are stricter for them. As of May's second week, India is experiencing lockdown 3.0 where many relaxations are granted for citizens and businesses. India is now divided into 3 zones – green, orange & red respectively but the relief is not equal for every zone. The most relieved region now in India is the districts belonging to the green zone whereas red zoned districts will be in complete lockdown. Here, the orange zone will also have relief but with restriction.
We all know that the lockdown started on 25th March 2020 and since then all businesses are shut down except the essentials and e-commerce. While several businesses are bound to keep their store shut, many business owners have converted their business into e-commerce stores and are operating their business from home. Isn't it a wise decision to comply with govt? orders and run the business from home?
Let's see how eCommerce stores to operate properly in lockdown and how you can be a part of it!
Ecommerce stores owner can operate their business 24/7 anywhere in any situation.
First Phase of Lockdown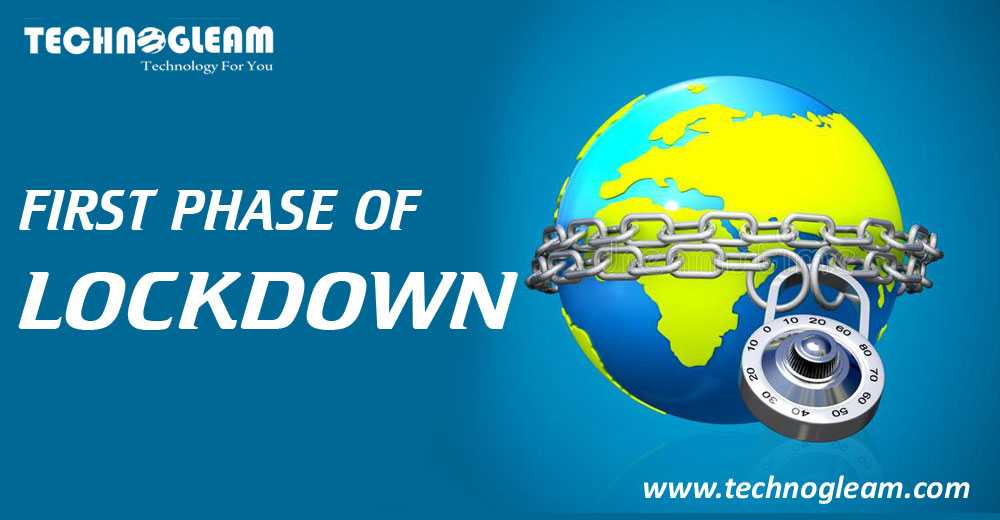 After the government imposed lockdown, it realized that consumers are looking for electronic items like laptops, smartphones since they are confined at their homes and many are following a work from home schedule. But still, in the beginning, eCommerce stores were only allowed to deliver essential supplies like groceries, medicines, etc.
As days passed, the lockdown got increased and slowly the e-commerce business owners got relaxation on restrictions on the delivery of its products. Ecommerce stores are not only helping people to order what they need but also has helped the government in keeping its citizens inside their home and not roam outside unnecessarily.
E-commerce is one of those business that can be operated in any pandemic and can receive huge orders from customers for grocery items like – flour, biscuits, hand wash, sanitizers, shampoo, toothpaste, etc. Every product that a bachelor or a family needs to survive is being ordered online from e-commerce platforms in huge quantities.
This was the beginning of lockdown and it revolutionized the e-commerce industry in India!
Ecommerce Stores in Lockdown 2.0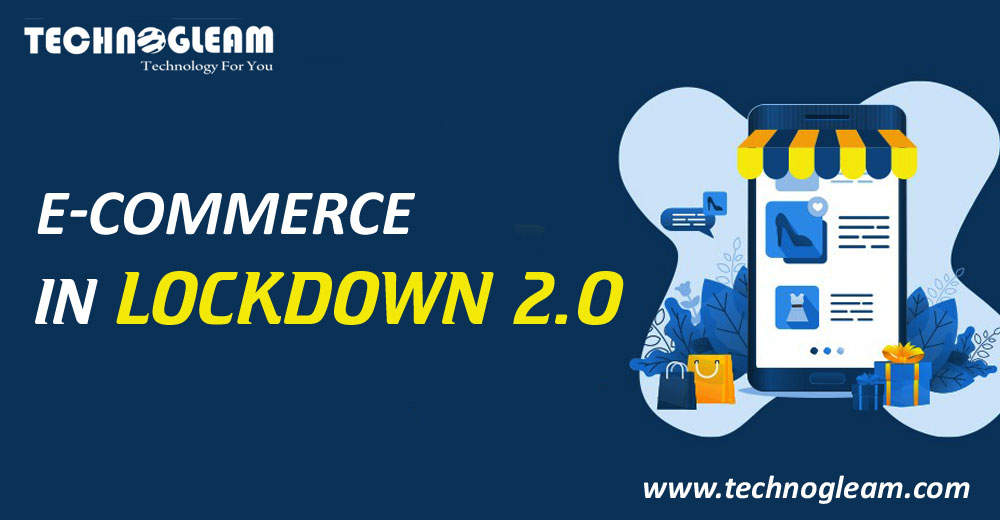 With the end of the first phase of lockdown, we all hoped that number of cases of COVID-19 in India would decrease or at least come to a halt where no new cases would be reported. But what was about to happen next, was beyond the expectation of any Indian citizen.
In India, the lockdown started with less than 200 cases in March 2020, and on 14th April 2020, there were over 11,000 active cases with more than 350 deaths. The COVID-19 graph of active cases was escalating rapidly which eventually resulted in the extension on lockdown until 3rd May 2020.
This was lockdown 2.0 and the e-commerce business boosted in this phase. Business owners were now connecting with their nearby website designing company to develop an e-commerce platform for their business. This decision of business owners made re-opened their stores virtually and they started receiving orders from the time they went live on the internet. The real game-changer was for the consumers as they were now able to get the same-day delivery for their orders.
The Indian government also took a stand here and encouraged its fellow citizens to buy household goods from online platforms. This encouragement impacted the Indian citizens in a very positive way and e-commerce stores were now having consumers traffic like never before.
It is so easy! No need to go to the store & stand in a queue, online payment option, offers & deals, discounts, etc. It is hard to believe but e-commerce stores are having more sales than physical stores and this is a fact that you can't deny! By converting your business to an e-commerce category you can easily make more money even during this lockdown.
Lockdown 3.0 – More Business!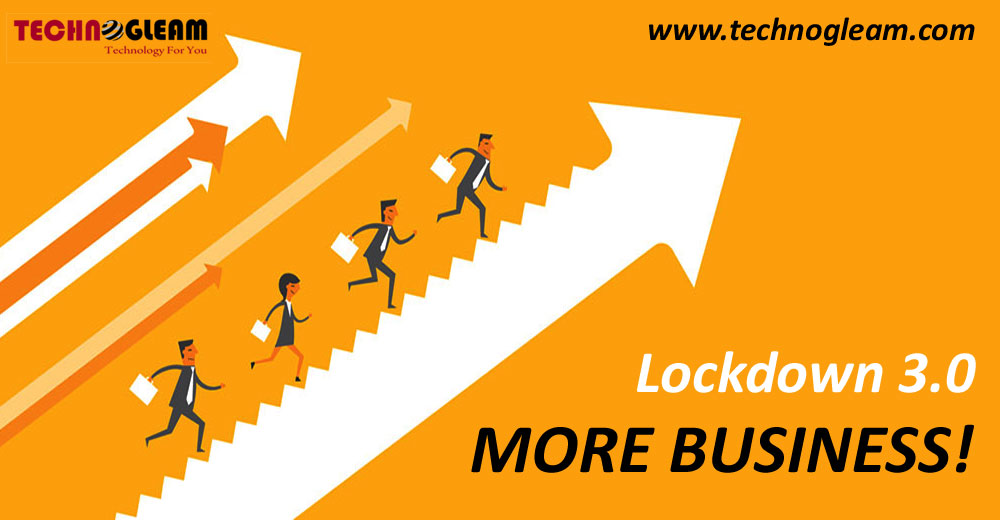 The active cases of COVID-19 were still escalating and now the citizens were also assuming that the government would further extend the lockdown and this is what exactly happened! 3rd May was supposed to be the end, but the cases reported till the date were more than 37,000 and again the lockdown was extended for another 2 weeks.
In the third phase of lockdown, the government divided the nation into three zones respectively (Green, Orange & Red) and the citizens and e-commerce business owners got a little relief from delivery restrictions. Now e-commerce stores were allowed to deliver both essential & non-essential products but only in green & orange zone.
Now, e-commerce store owners are collaborating with their nearest digital marketing company to stay ahead of the competition and reach their customers directly. Well, almost everyone sitting at home is online; some are scrolling their timeline on Facebook while some are watching videos on YouTube. This is no less than an opportunity for e-commerce business owners to represent their products & services to the people online.
Business Ecosystem in Changing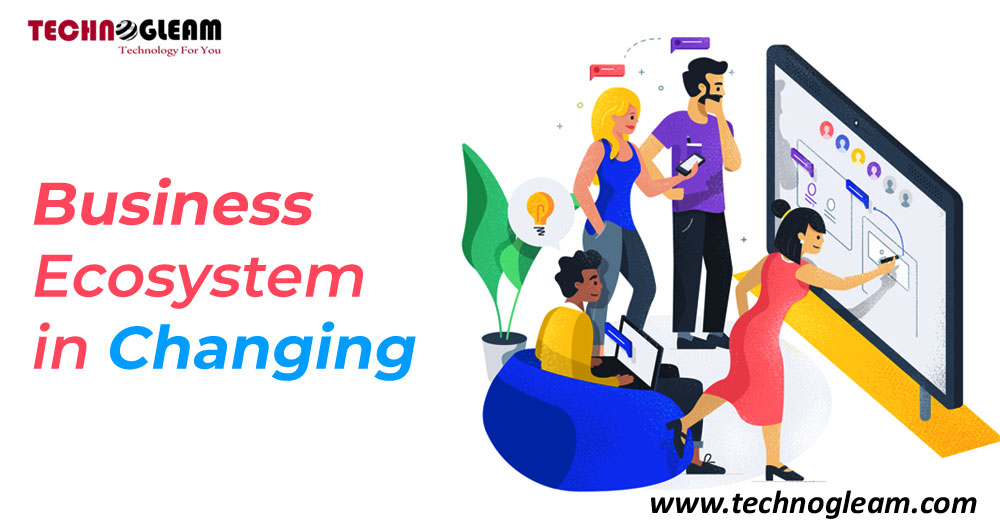 Over the years, consumers were only interested in purchasing products & services physically by visiting a store but the lockdown changed everything! People used to buy products online but the volume of those customers was quite low as the majority of consumers didn't have the confidence to buy online products. Many also had trust issues with online payment systems and with product quality but all these were imagination and not factual.
The present scenario of the market has made everyone to give a try to e-commerce shopping and consumers are really appreciating it. There are no more misconceptions or doubts about online shopping among consumers.
The e-commerce shopping trend has seen a growth of 60-70% after the lockdown. Before consumers were in the e-commerce platform for clothes, electronic products & beauty products. But now, the grocery businesses are leading the e-commerce industry with regular high volume orders. Industry experts assume that this is the beginning of the e-commerce trend and will continue forever. E-commerce store owners are happy now not just because they are running their business smoothly in the lockdown, but also it has benefited them with an some exceptional key features of e-commerce and no more credit system.
Credit was a big issue for Indian business owners! However, they would get the money by the month-end but still many would not return. This was a real harsh truth of our society and no one can deny it but the e-commerce system has resolved this issue once & forever.
Be a Part of E-commerce
You've read almost everything about lockdown and e-commerce here and now, you might be wondering – "is there any way my business can also be in e-commerce?"
The answer is a big YES!!!
Any business owner can take their shop online with an e-commerce mobile app or website. It does not matter what your business is, you can sell anything using an e-commerce platform.